Joined

Feb 15, 2022
Messages

105
Reaction score

5
Points

18
You already know that
the best betting software
loves to explore the weird world of sports, and today we will talk about a legend of baseball.
What Mordecai Brown, born on October 19, 1886, in Nashville, USA, did with his destiny when he chose a career in baseball defied all odds. That's because no one saw a chance for him to enter a sport where hand mobility is so important to building a career - even playing on a suburban court in a leisurely moment.
In 1893, at the age of 7, Mordecai got carried away with his curiosity, and put his right hand on a turned-on corn grinder. However, it seemed that somehow his destiny had already been set despite any adversity, just by being born into the Brown family, amidst 7 siblings who possessed the same skill for baseball as he did.
The Great Throw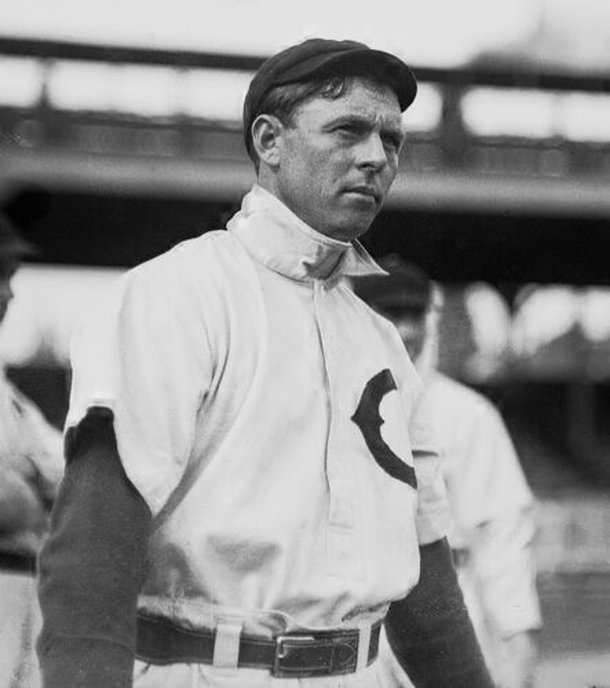 That day, young Mordecai lost his index finger, leaving only a stump on his hand that he would use for throwing in the future, and damaging the others - but it didn't stop there. A doctor did the best he could by fixing his hand so that he would at least have a healthier life; however, while Mordecai was still healing, the injury was aggravated by a fall, which broke several bones in his fingers, leaving his middle finger crooked and his pinky paralyzed.
As a teenager, he went to work in the coal mines of western Indiana, while he spent his spare time learning to throw rocks beside a barn. It was during this time that Mordecai realized that his unusual grip, the result of his injury, gave him the ability to spin the ball in his hand before throwing it.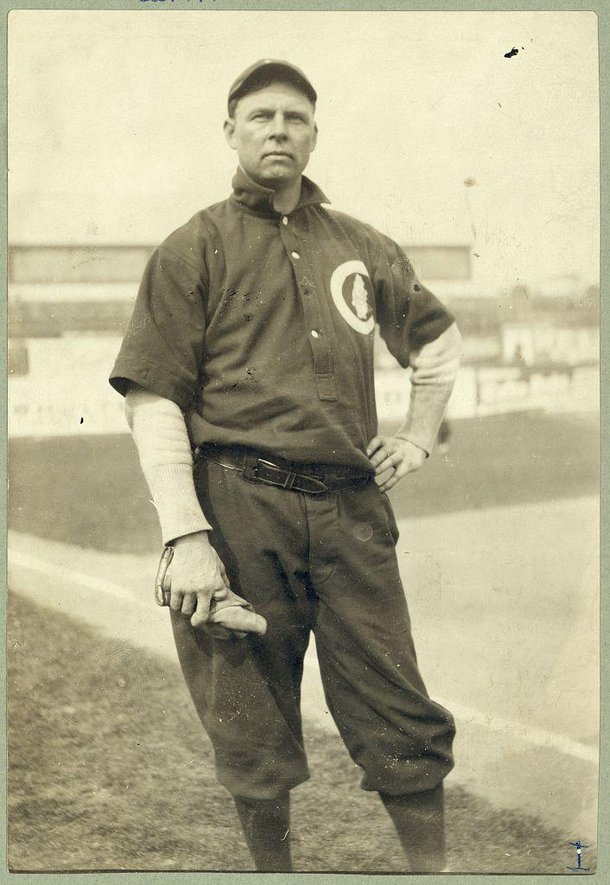 During one of his town's friendly baseball games, a place where miners gathered to relieve the stress of work, Mordecai was playing third base for one of the teams when he was asked to replace the regular pitcher.
The beginning of his career happened at that moment, even though the game meant nothing, nor did he have any scouts around to recruit him. But as soon as he took an extra swing at the ball, something he never did, he made everyone believe he would do well in the sport.
Creating a Name

In 1903, Mordecai signed with the St. Louis Cardinals, facing the New York Giants as early as July of that year, but losing 4-2. Mordecai pitched all 9 innings, allowing 14 hits, and striking out 6.
The following year, Mordecai was already being called "Three Fingers" by the press when he signed with the Chicago Cubs, where he made history. There, he improved his stats and technique, breaking club records that remain to this day, such as the highest shutouts, with 48 points, and the lowest clean run average (ERA), with only 1.80. He was responsible for leading the Cubs to the World Series four times, with consecutive wins in 1907 and 1908.
Mordecai reached the ranks of American League Baseball manager during the first two decades of the 20th century before he passed away on February 14, 1948. The following year, he was enshrined in the Baseball Hall of Fame as one of the greatest players of all time.
The moral of the story: there's a madman for everything. We hope you liked this short little piece, and if you did, stay tuned because
bettingsoftware.com
will be back soon with more great content for you!