Joined

Feb 15, 2022
Messages

105
Reaction score

5
Points

18
You already know that
the best betting software
loves to explore the weird world of sports, and today we will talk about a possibly dangerous move in football.
Those who followed the first matches of the 2022 World Cup in Qatar were probably surprised by the severe head impacts suffered by players Ali Beiranvand (Iran) and Al-Shahrani (Saudi Arabia) - including the latter being knocked unconscious for a few moments.
The truth is that as a contact sport, soccer exposes players to some delicate and potentially risky situations. But that's not all! A recent study published in Radiology found that the simple act of heading a ball can cause changes in brain function very similar to those seen in people with concussions.
Head on the line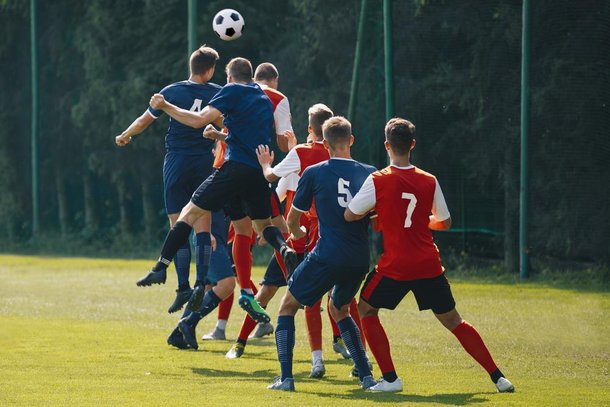 According to the article, footballers who head between 885 and 1,550 times in a year have a higher risk of showing concussion-like signs even though they have never suffered an actual concussion in their lives. However, it is worth noting that studies making a connection between heading in soccer and cognitive function have always had mixed results in science.
The review of the scientific literature may even show that heading is indeed associated with worse cognitive function - memory, attention, and reasoning speed - among high school, adult amateur, and professional soccer players. However, many of these studies combine heading the ball with other causes of head injury, such as colliding with another player or the crossbar, or hitting the ground.
Diagnosis of concussions
For Agrela, heading a soccer ball traveling at high speed could most certainly cause a player to suffer a mild form of traumatic brain injury, or Chronic Traumatic Encephalopathy (CTE). "Concussion is diagnosed when symptoms - such as confusion, disorientation, amnesia, dizziness, headache and others - accompany a blow to the head," he said.
In most cases, people can fully recover from a concussion within days or weeks. The problem, however, is that repeated such injuries can present persistent symptoms. In the United States, where American soccer features constant high-speed head impacts, cases of CTE have become a real problem - including intense pictures of depression among players and even cases of suicide.
A person suffering from permanent concussion symptoms can go on to have serious problems with cognitive function, such as difficulty thinking or remembering things. "Concussion is a change in mental function or level of consciousness, caused by a head injury. A concussion can involve loss of consciousness, can occur without obvious damage to brain structures, and lasts less than six hours," the expert explained.
It is therefore likely that the mental health of footballers may need to be taken into consideration by professional leagues in the future of the sport.
The moral of the story: there's a madman for everything. We hope you liked this short little piece, and if you did, stay tuned because
bettingsoftware.com
will be back soon with more great content for you!